We will work hard for you…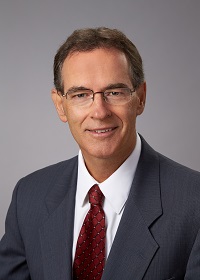 As an attorney since 1982, Brian Mahoney possesses vast experience as an Estate Planning Attorney. He began his Legal career in Estate Planning in 1980 as a Law Clerk for a local Estate Planning Attorney while in Law School. Estate Planning was a natural follow up to his previous career as an Accountant where he prepared individual income tax returns for a C.P.A. firm in Boston and worked for 3 years in a Corporate Tax Department in Boston.

For over 30 years Brian Mahoney has planned Estates for young families, elderly persons, disabled adults and children, as well as for business owners. Over the years he has safeguarded millions of dollars for clients who have sought his counsel to safeguard their assets, personal injury recoveries, proceeds from the sale of real estate and their entire estates, including their: homes, investments, life insurance and bank accounts. Brian Mahoney & Associates offers basic and sophisticated Estate Planning advice involving avoidance of Estate Taxes, both Federal and Massachusetts and Medicaid/Mass Health/Nursing Home planning.

We draft: Homesteads, Wills, Living Trusts, simple to sophisticated Trusts, Powers of Attorney and Health Care Proxy-Living Wills –Advance Health Directives.

We will advise you on whether there are any Federal or State Estate tax ramifications.

For a more detailed explanation of our services, please select the ARTICLES button on the left of the screen and click onto the document entitled: Estate Planning Services and Documents Explained, By Attorney Brian F. Mahoney.

Please contact us. We will provide an honest and understandable assessment for you. If you cannot come to see us due to disability, we can make arrangements to meet you outside the office. We like to communicate via email as well.

We have hundreds of satisfied clients. Let us put our powerful team to work for you and your family today.

Thank You,
Brian F. Mahoney, Esq. & Associates


Please be advised:
All information presented on this the Law Offices of Brian F. Mahoney website is intended for informational purposes only. It is not intended as professional advice and should not be construed as such by anyone because the Law Offices of Brian F. Mahoney is not engaged in rendering legal or other professional services by posting information on this website. We only advise our clients and this information is not intended to, nor does it create an Attorney-Client Relationship with the viewer of our website or its information and Brian F. Mahoney or any member of the Law Offices of Brian F. Mahoney.